Learn 167 Kanji!
Kanji doesn't have to be complicated.
We've simplified the process so you can pick it up.
Keep going!
You're in good hands. This is the second book in the Nihongo no Hon (The Japanese Book) Kanji series and is built to keep you going with your practice,
Digital First
Take your book with you, whereever you are. Save your place without bookmarks and always have the latest information where you need it.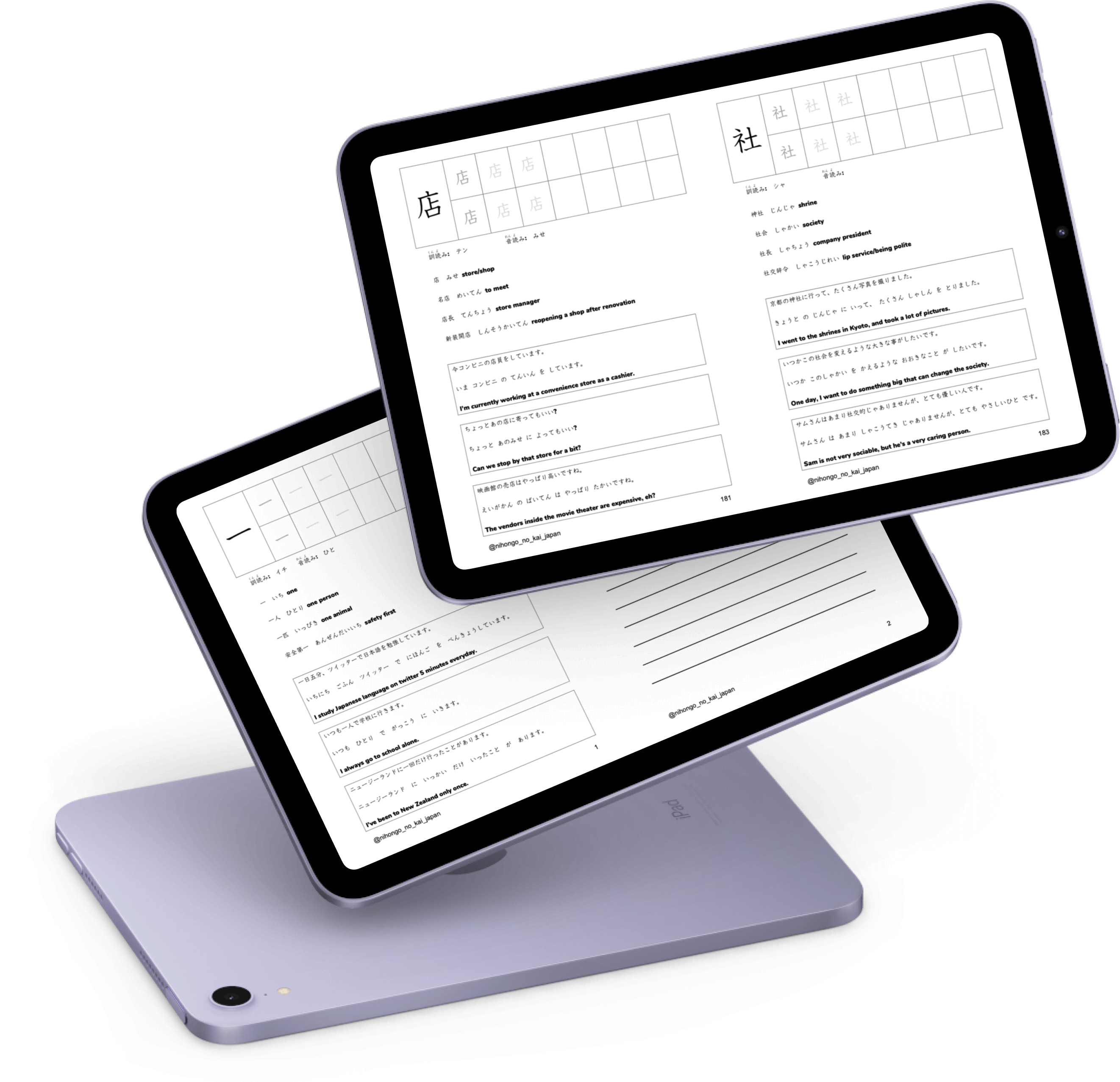 Ready for more?
Become a Member of Nihongo Life to learn 500 Kanji readings, translations and stroke order online.
Become a Member